THANK-YOU TICKETS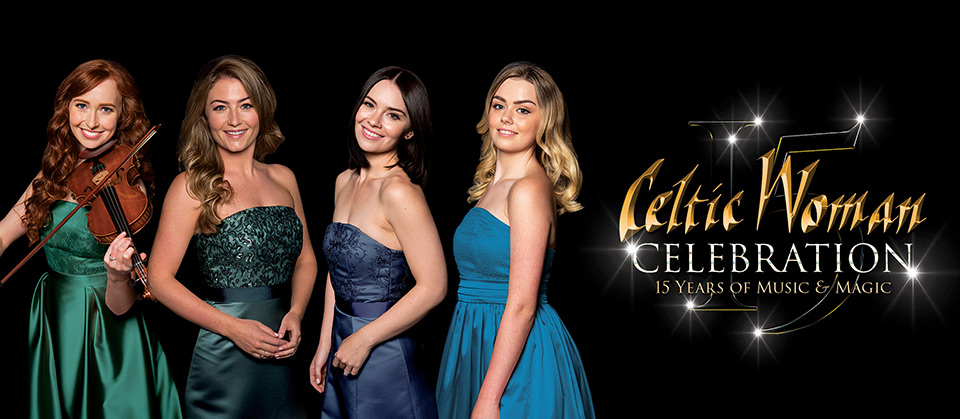 Celtic Woman Celebration: 15th Anniversary Tour
Levitt Pavilion | [New Date To Be Announced] | 7:30 pm |
view map
"The Chinese use two brush strokes to write the word 'crisis.' One brush stroke stands for danger, the other for opportunity."
While the COVID-19 situation certainly is a crisis, we're also grateful for the opportunity to look out for our neighbors and the creative community. Out of an abundance of caution, Celtic Woman is postponing its concert tour dates. They are working to secure rescheduled dates at the same venues.
All tickets for the original performances will be honored for the new dates. We will notify you once those dates and times are secured and appreciate your willingness to continue your pledge of support for PBS12.
Thank you for understanding, your kindness, and be safe during this stressful time.
CELTIC WOMAN CELEBRATION: THE 15TH ANNIVERSARY TOUR is a collection of the group's favorite songs that have made them the most successful all-female group in Irish history.
The four fantastic CELTIC WOMAN soloists – Tara McNeill on fiddle and Irish harp who weaves her magic around the spine-tingling voices of Mairéad Carlin, Éabha McMahon and Megan Walsh – touch the hearts of a global audience with the centuries-old Irish tradition of telling stories through song: stories of the land, stories of love, and stories of dancing that bring a piece of Ireland to audiences everywhere.
Additionally, Chloë Agnew, an original member of CELTIC WOMAN, has rejoined the group as a special guest artist for this anniversary tour!
With a stunning band of two pipers, two drummers, traditional step-dancers, and backing vocalists, CELTIC WOMAN celebrates Ireland's rich musical and cultural heritage and combines the finest musical talent with epic stage productions to present a unique, inspiring live experience.