PROGRAM DETAILS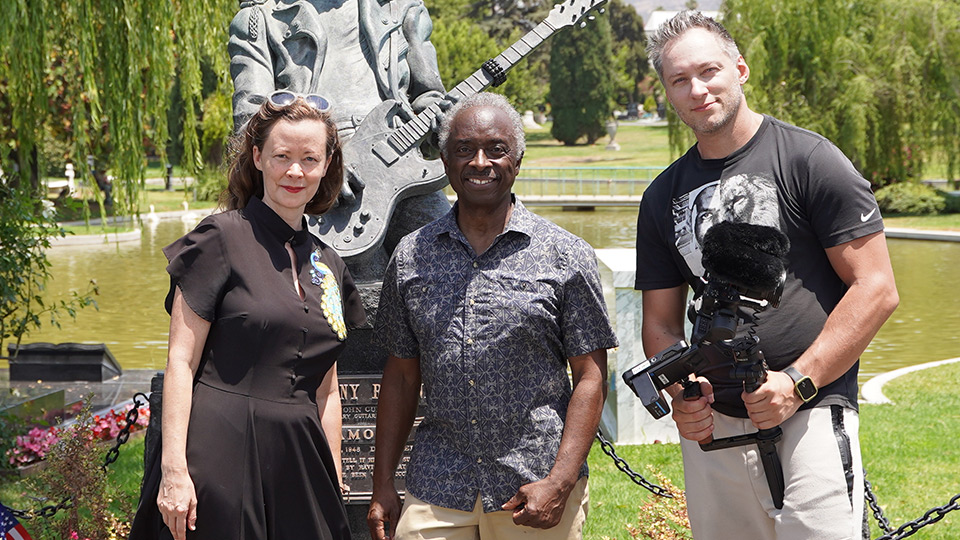 World's Greatest Cemeteries
Hollywood Forever Cemetery
Hollywood, California! Host Roberto Mighty explores Hollywood Forever Cemetery, visiting monuments and lives of screen/music legends -Judy Garland; Mickey Rooney; Johnny Ramone; Herb Jeffries ("The Bronze Buckaroo"); Hattie McDaniel, the first African American woman to win an Oscar; Mel Blanc, the voice of "Bugs Bunny" and other beloved cartoon characters; and studio mogul Cecil B. DeMille.
program length: 27 minutes
episode #104
---
Tuesday, October 26 at 8:30 pm on 12.1
---
additional airdates
Wednesday, October 27 at 1:30 am on 12.1
Saturday, November 13 at 1:30 pm on 12.2
---
upcoming episodes
---
past episodes
---
series description
WORLD'S GREATEST CEMETERIES highlights these hidden gems in a magazine-style half-hour that uses actors, forensic scientists, historians and even horticulturists to share true stories of romance, war, espionage and intrigue. Each episode includes a thoughtful visual exploration of one of the world's greatest cemeteries, along with dramatized re-enactments of pivotal moments in the life of a historical individual buried at the site.
---