PROGRAM DETAILS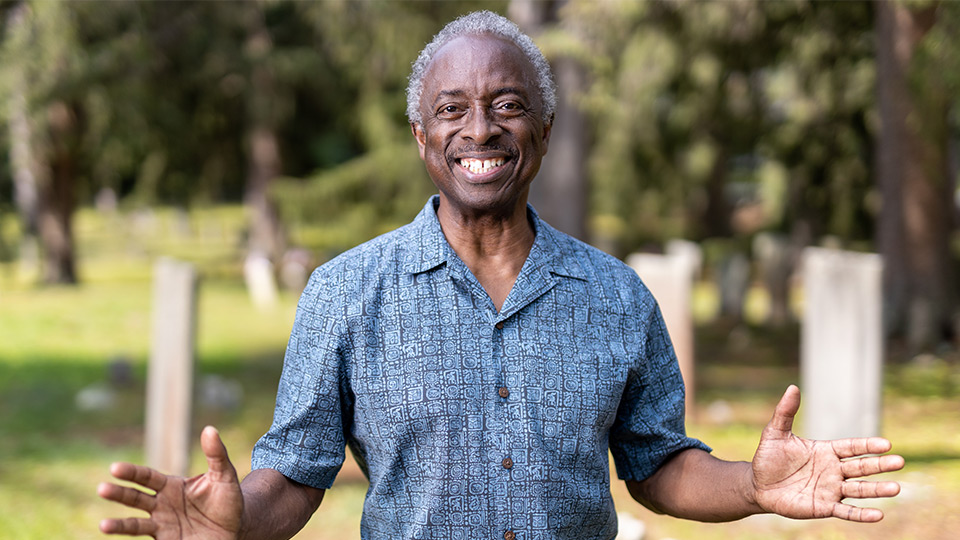 World's Greatest Cemeteries
Season 1 Special!
Host Roberto Mighty brings us inspiring stories from beyond the grave! This special episode of World's Greatest Cemeteries digs into the lives of fascinating historical figures from London, Paris, New York, California, Cincinnati and Boston. A Chinese-American woman aviator; a dashing French author; a British musician; a family of civil war heroes, and more.
program length: 27 minutes
episode #106
---
Saturday, November 27 at 1:30 pm on 12.2
---
additional airdates
No additional airdates schedule at this time
---
upcoming episodes
No upcoming episodes scheduled at this time
---
past episodes
No past episode information
---
series description
WORLD'S GREATEST CEMETERIES highlights these hidden gems in a magazine-style half-hour that uses actors, forensic scientists, historians and even horticulturists to share true stories of romance, war, espionage and intrigue. Each episode includes a thoughtful visual exploration of one of the world's greatest cemeteries, along with dramatized re-enactments of pivotal moments in the life of a historical individual buried at the site.
---