PROGRAM DETAILS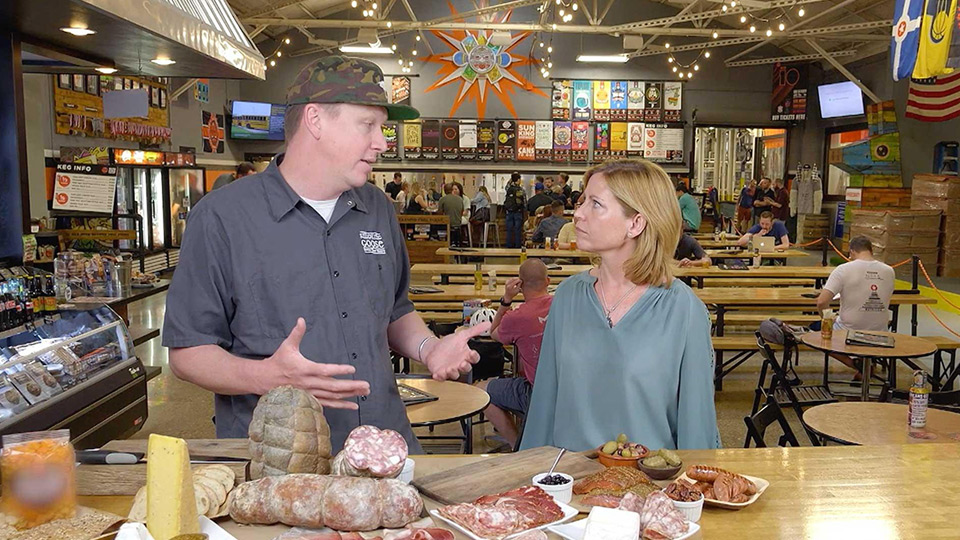 tasteMAKERS
Smoking Goose // Indianapolis, Indiana
At Smoking Goose in Indianapolis, Chris Eley is taking centuries-old meat preservation techniques and making them his own, creating unique charcuterie that reflects what's coming from Indiana farms. In his aging room, beneficial bacteria and yeast work their magic over a span of weeks -- and sometimes years -- developing complex flavors and textures that only patience paired with superlative ingredients can produce.
program length: 27 minutes
episode #202
---
Saturday, June 26 at 4:30 pm on 12.1
---
additional airdates
No additional airdates schedule at this time
---
upcoming episodes
---
past episodes
---
series description
Join journalist and host Cat Neville for an eye-opening journey into the heart of the food movement. TASTEMAKERS introduces viewers to artisans across the United States who are defining the flavor of American food today. The series takes viewers from a shellfish operation in the icy waters off the coast of Washington, to a sheep's milk dairy in the rolling hills of Missouri, to an organic tofu factory in the heart of Chicago. Each episode explores how the artisans do their work, traveling to unique corners of the country while uncovering regional food culture and history along the way. Throughout the series, viewers also learn what drives these makers, what inspires them, and how they perfected their craft.
---