PROGRAM DETAILS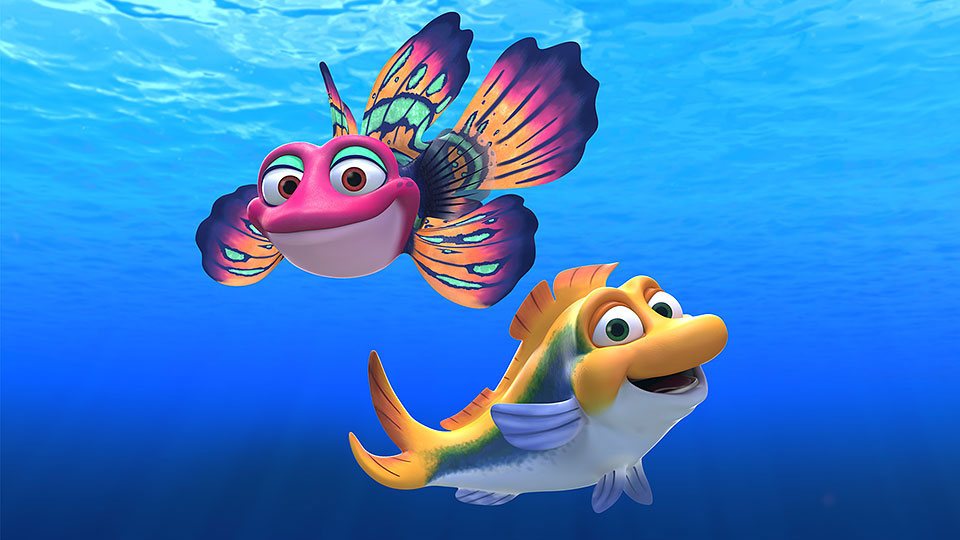 Splash and Bubbles
The Greatest Treasure of All/Crabulous
After the kids hunt for treasure and compare what they've found, Flo explains that she knows the location of a wonderful treasure that came from above the surface. Since the kids want to find it, Flo sets them out on a mysterious journey and if they follow her directions, the treasure will be waiting for them. / Bubbles, feeling self-conscious about a healing blemish on her face, meets Myshell, a friendly, outgoing decorator crab who has covered her shell with all kinds of shells, coral and sponges.
...
[see more]
program length: 29 minutes
episode #116
---
Saturday, May 1 at 6:00 am on 12.1
---
additional airdates
No additional airdates schedule at this time
---
upcoming episodes
---
past episodes
---
series description
Splash and Bubbles is an animated preschool comedy inspiring kids to connect with and care about the ocean. Splash, Bubbles, and their Reeftown friends share amazing adventures, meet new creatures, and explore the diversity and wonder of life in the ocean.
---