PROGRAM DETAILS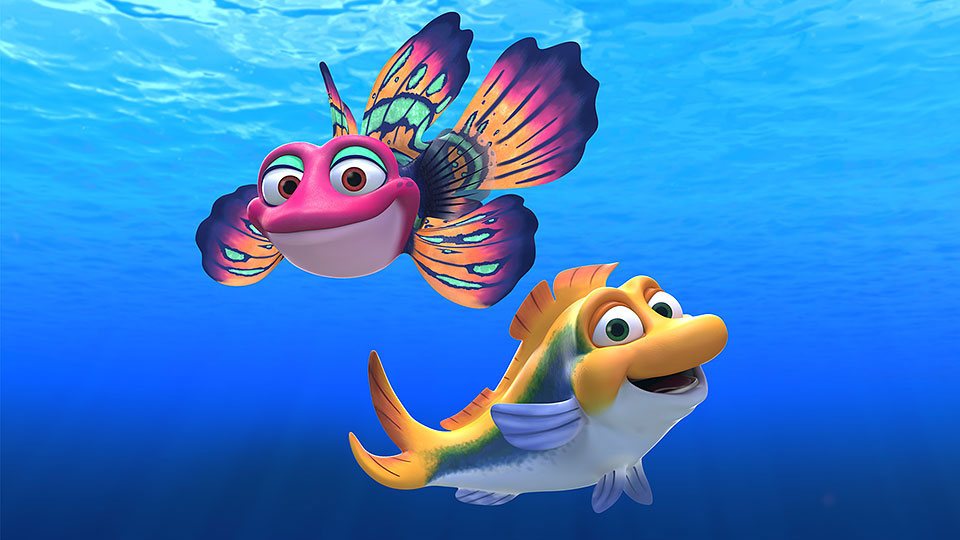 Splash and Bubbles
Mayor for a Day/Oblo from Down Below
Mayor Sting has to attend a stingray migration, which will take him away from the reef. Dunk volunteers to fill in as the mayor for the day, thinking it will be an easy job, but has no idea what it takes to keep the reef thriving and safe. / When Bubbles goes looking for the ultimate mud puddle, she ventures down to the Deep, where Lu takes them to see a hydrothermal vent and meet some lipstick tubeworms and Oblo the blobfish.
program length: 29 minutes
episode #119
---
Saturday, May 28 at 7:30 am on 12.1
---
additional airdates
No additional airdates schedule at this time
---
upcoming episodes
---
past episodes
---
series description
Splash and Bubbles is an animated preschool comedy inspiring kids to connect with and care about the ocean. Splash, Bubbles, and their Reeftown friends share amazing adventures, meet new creatures, and explore the diversity and wonder of life in the ocean.
---