PROGRAM DETAILS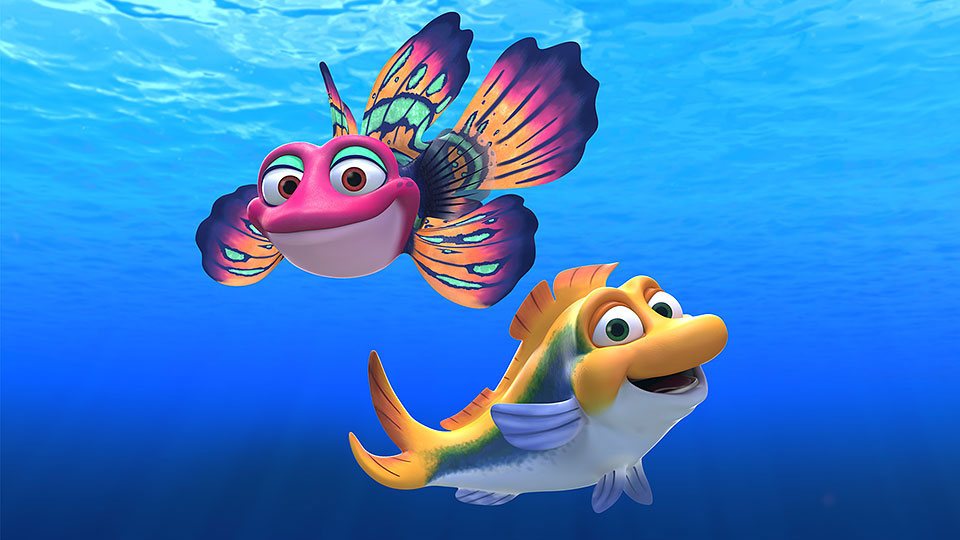 Splash and Bubbles
Dunk The Artist/Ripple's Sea Dragons
Dunk discovers that what he considers "just playing with sand" is actually considered beautiful art by his friends, and he is proud of himself for having a special talent. / Ripple leads the gang to investigate the legend of the Sea Dragon that has been passed down in her family. When they discover what Sea Dragons actually are, they learn that just because they haven't seen something before doesn't mean it doesn't exist.
program length: 29 minutes
episode #104
---
Saturday, August 7 at 7:30 am on 12.1
---
additional airdates
No additional airdates schedule at this time
---
upcoming episodes
No upcoming episodes scheduled at this time
---
past episodes
---
series description
Splash and Bubbles is an animated preschool comedy inspiring kids to connect with and care about the ocean. Splash, Bubbles, and their Reeftown friends share amazing adventures, meet new creatures, and explore the diversity and wonder of life in the ocean.
---