PROGRAM DETAILS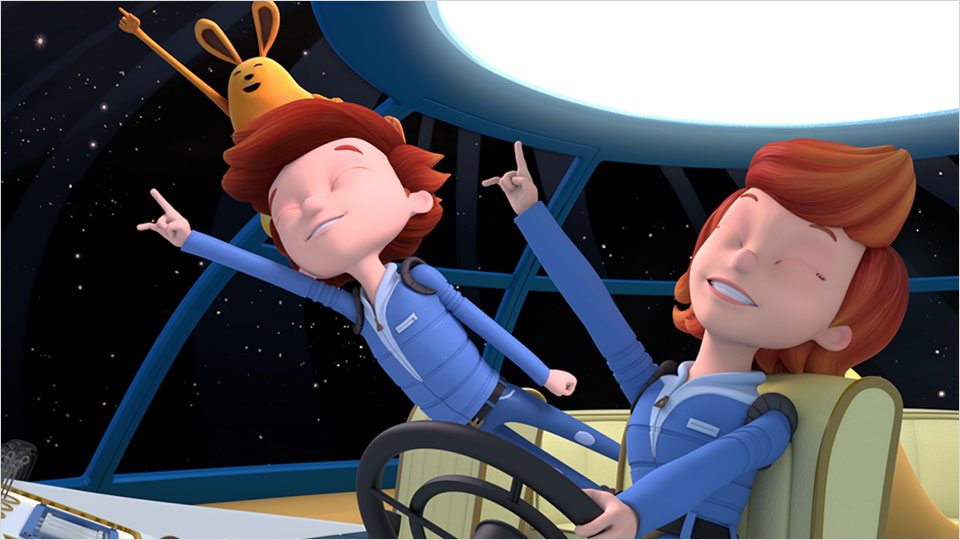 Ready Jet Go!
Jet's First Halloween
Sydney, Sean, and Mindy help Jet experience his first Halloween. They come up with a list of classic Halloween to-dos, including carving Jack-o-lanterns, dressing up in costumes, and collecting candy. Celery takes the kids on a quick trip to space to see what causes a lunar eclipse. Meanwhile, Mitchell Petersen is on the case to figure out what exactly is going on with that strange Propulsion family... / Sydney, Sean, and Mindy take Jet trick-or-treating, and along the way, they learn about the Red
...
[see more]
program length: 29 minutes
episode #131
---
Tuesday, October 19 at 3:00 pm on 12.2
---
additional airdates
Monday, October 11 at 3:00 pm on 12.2
Friday, October 29 at 3:00 pm on 12.2
---
upcoming episodes
---
past episodes
---
series description
READY JET GO! is a 3D animated series for 3-8 year-olds with a focus on astronomy, scientific exploration, innovation and invention, and Earth as it is affected by our solar system. The show is about two neighborhood kids-one with an all-consuming drive for science fact and another with an overwhelming passion for science fiction. They both befriend the new kid on their street, Jet Propulsion, whose family happens to be aliens from Bortron 7. The comedy series teaches kids a variety of Earth science concepts (gravity, tides, moon phases, seasons) as well as an introductory explanation of innovation, astronomy, and our solar system.
---