PROGRAM DETAILS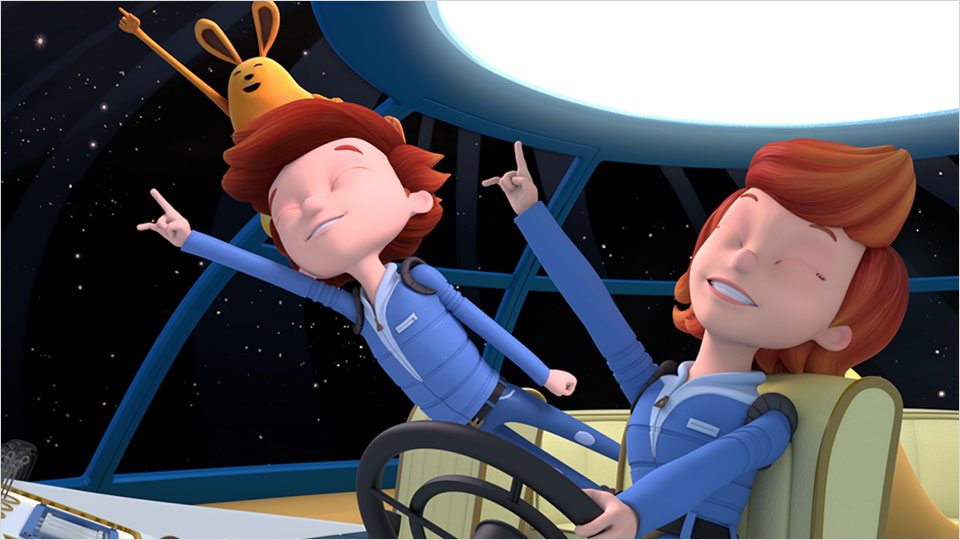 Ready Jet Go!
Mars Rock for Mom/Sean Has A Cold
It's Mothers Day, and Jet wants to do something special for Celery, who just wants to finish her book. She suggests a day where Jet finds his own missing things. Jet agrees it would be the perfect gift, but first he needs her to fly them to Mars, so he can find his missing robot, Jet 2, that he left there! It's the first windy day of spring at Boxwood Terrace, and the kids are all trying out their new kites - all but Sean, who's stuck in his room with a cold. Sunspot joins Sean and helps him work
...
[see more]
program length: 29 minutes
episode #222
---
Thursday, May 19 at 3:00 pm on 12.2
---
additional airdates
No additional airdates schedule at this time
---
upcoming episodes
---
past episodes
---
series description
READY JET GO! is a 3D animated series for 3-8 year-olds with a focus on astronomy, scientific exploration, innovation and invention, and Earth as it is affected by our solar system. The show is about two neighborhood kids-one with an all-consuming drive for science fact and another with an overwhelming passion for science fiction. They both befriend the new kid on their street, Jet Propulsion, whose family happens to be aliens from Bortron 7. The comedy series teaches kids a variety of Earth science concepts (gravity, tides, moon phases, seasons) as well as an introductory explanation of innovation, astronomy, and our solar system.
---