PROGRAM DETAILS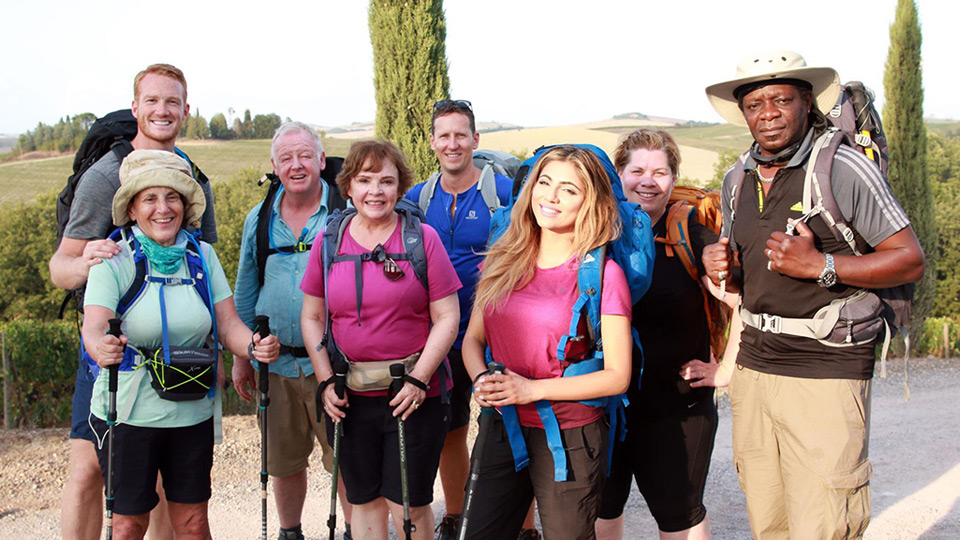 Pilgrimage: The Road to Rome
Episode 1
In this first episode, the intrepid eight arrive in Martigny, Switzerland, and find out for the first time who will be sharing their pilgrim adventure. They make their way by mountain train to the start of their pilgrimage in Orsieres, high in the Swiss Alps. The Via is based on a journey taken to Rome in 990AD by Archbishop Sigeric of Canterbury. Their route crosses the Alps at 2,500 meters (8,200 feet) and goes over the Great St. Bernard Pass. Like Napoleon and his 40,000 strong army and the...
[see more] pilgrims before them, the group also must make their way up the challenging mountain path.
program length: 59 minutes
episode #101
---
Monday, July 26 at 9:00 pm on 12.1
---
additional airdates
Tuesday, July 27 at 2:00 am on 12.1
---
upcoming episodes
---
past episodes
No past episode information
---
series description
Eight British celebrities of differing faiths and beliefs strap on backpacks and have 15 days to tackle 1,000km of the ancient Via Francigena pilgrimage, from the Italian Alps to Rome.
---