PROGRAM DETAILS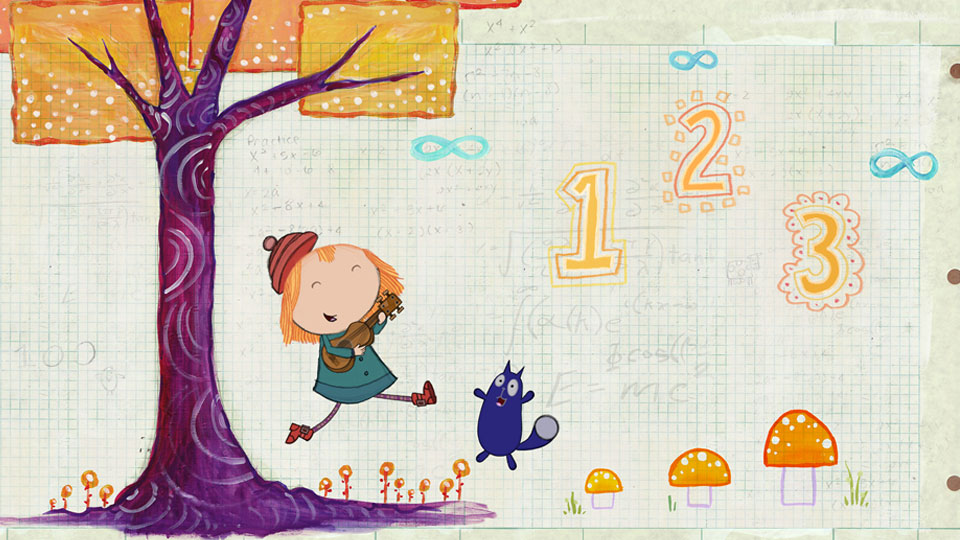 Peg + Cat
The Funky Seventies Problem/The Umbrella Problem
The Funky Seventies Problem - Woodstock. Peg's grandparents love groovy 60s tunes, but their pet goats only want 70s funk! Can Peg save the family? Primary Content: Counting, comparing 10s Secondary Content: Ordinal numbers. The Umbrella Problem - The Park. Peg and Cat search for their umbrellas, which they need for measuring puddle depth and singing in the rain! Primary Content: 2D shapes, octagons, triangles Secondary Content: Measuring depth.
program length: 29 minutes
episode #217
---
Monday, April 19 at 9:00 am on 12.1
---
additional airdates
Monday, April 19 at 12:30 pm on 12.2
Saturday, April 24 at 6:00 am on 12.2
---
upcoming episodes
---
past episodes
---
series description
This series is designed to engage preschool children and teach them how to solve math-based problems with Peg, a chatty and tenacious five year-old, her feline pal, Cat, and her smart, handsome, cool friend Ramone.
---