PROGRAM DETAILS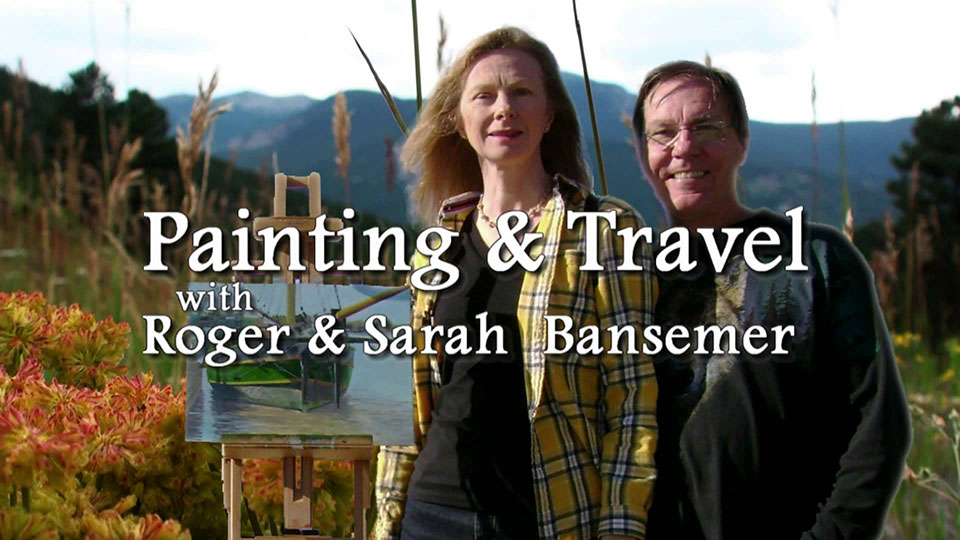 Painting and Travel with Roger and Sarah Bansemer
Sea Oats and Dunes
Roger paints a seascape featuring sand dunes with sea oats using acrylics on board. Sarah takes a walk on the beach with Mic the rescue dog and later visits an environmental education center to learn about the importance of the dunes and other natural aspects of beach life.
program length: 27 minutes
episode #1012
---
Friday, April 23 at 11:00 am on 12.1
---
additional airdates
No additional airdates schedule at this time
---
upcoming episodes
No upcoming episodes scheduled at this time
---
past episodes
---
series description
Join artist Roger Bansemer and narrator Sarah Shurcliff Bansemer on an artistic journey of travel and painting on location throughout the country. "Painting and Travel with Roger ... Sarah Bansemer" will instruct, enlighten and entertain you with personal insights regarding choosing a subject, importance of color, value, and feelings about putting brush to canvas, as well as a tour of the sights in the surrounding area.
---