PROGRAM DETAILS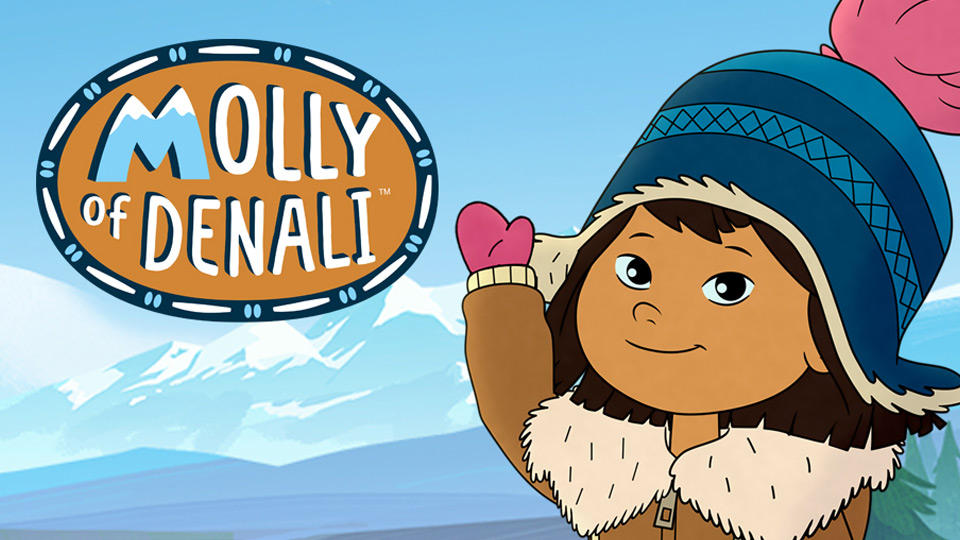 Molly of Denali
Spring Carnival/Tooey's Hole-I-Day Sweater
Spring Carnival Auntie Midge loves to emcee Spring Carnival, but a hurt hip takes her out of commission. With a little help from Mr. Patak, Molly and Tooey build a special way for her to get around in the snow. Tooey's Hole-i-day Sweater Tooey's finally outgrown an ugly, hand-me-down Christmas sweater knit by his Grandma Elizabeth. All is well until Luka accidentally takes a bite and leaves a gaping hole in the front. Can Molly and Tooey fix it before Grandma arrives for the holidays?
program length: 29 minutes
episode #131
---
Tuesday, September 21 at 12:30 pm on 12.2
---
additional airdates
Tuesday, October 19 at 9:30 am on 12.1
Tuesday, October 19 at 12:30 pm on 12.2
---
upcoming episodes
---
past episodes
---
series description
This series follows the adventures of Molly, a feisty and resourceful Alaska Native girl, as she helps her parents run the Denali Trading Post in their Alaskan village. Viewers are introduced to the rich history and modern-day experience of family life in the heart of the Alaskan tundra through the eyes of Molly, her parents, and her friends. Designed to help kids develop skills around informational text such as using a map and following an instruction manual, this is the first nationally distributed children's series in the U.S. to feature an Alaska Native lead character.
---