PROGRAM DETAILS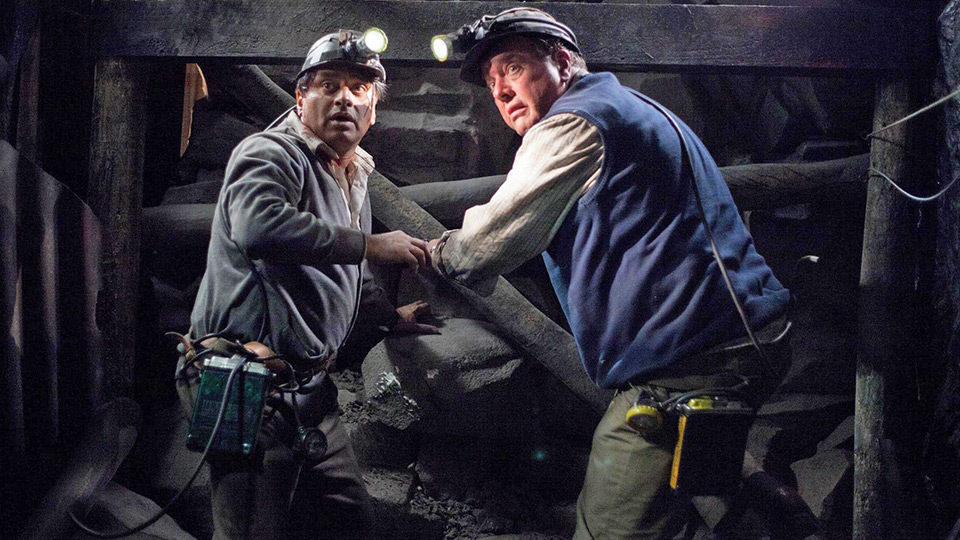 Indian Doctor
Trapped
Basil's continuing drive for villagers to exchange their deeds for new houses is reaping great results, and a visit to Sian's shop suggests he may be in for an unexpected investment from an unlikely source. Robert takes advantage of Emlyn's absence by taking Megan for a drive... a drive, he hopes, might rekindle their teenage romance. Below ground, the trapped men each battle with their demons, and when their situation takes an even more serious turn, their lives are left in the balance.
program length: 43 minutes
episode #304
---
Wednesday, October 5 at 10:00 pm on 12.1
---
additional airdates
Thursday, October 6 at 1:00 am on 12.1
---
upcoming episodes
---
past episodes
---
series description
THE INDIAN DOCTOR is a comedy drama set in the 1960s, when a South Wales coal mining community is changed forever following the death of the local doctor, whose replacement comes as quite a shock to the villagers. High-flying Delhi graduate Dr. Prem Sharma (Sanjeev Bhaskar -The Kumars at No. 42; Paddington 2) and his wife, Kamini (Ayesha Dharker - Indian Summers, Star Wars: Episode II - Attack of the Clones), eschew a glamorous lifestyle in London for the sleepy Welsh village of Trefelin. Once in Wales, they quickly become embroiled in the lives of the villagers, although the regal Kamini is determined they are leaving as soon as possible. It won't be smooth sailing as Prem quickly starts to realize that things are not quite as they should be. Featuring appearances by Mark Williams (Father Brown), Mali Harries (Hinterland), and Mark Heap (The Trouble witt Maggie Cole).
---