PROGRAM DETAILS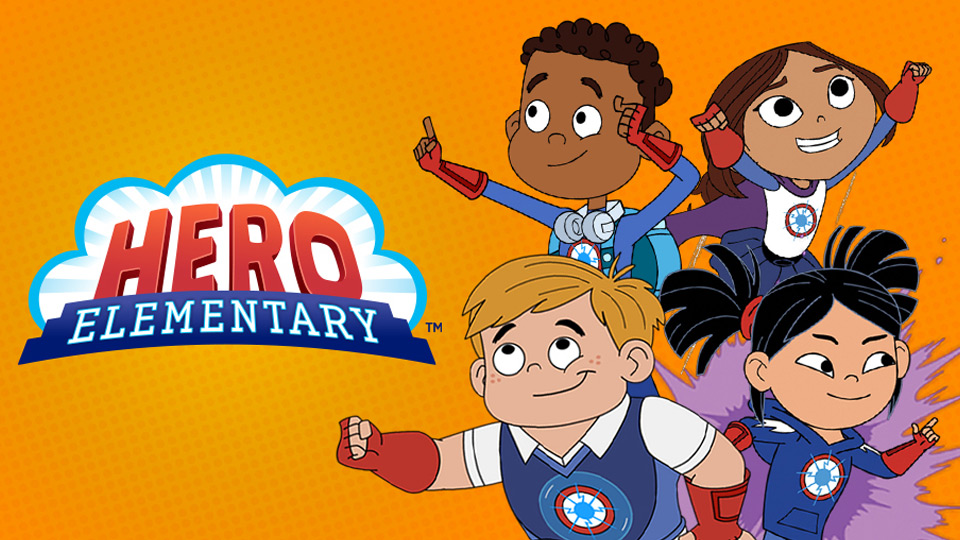 Hero Elementary
Sound of Ice Cream / The Reflection Connection
When an ice cream truck is accidentally made invisible, Sparks' Crew has to rely on the sound of the truck's music to track and find it. Curriculum: Sounds can differ depending on how near or far they are and what direction the sounds are coming from. / When a flying super-glue-gadget goes haywire, people everywhere are getting stuck! Only the light beam from an unsticky gadget can free them...but that gadget is stuck too! How will Sparks' Crew move the light beam to help unstick everyone? Curriculum:
...
[see more]
program length: 29 minutes
episode #114
---
Tuesday, October 19 at 6:30 am on 12.2
---
additional airdates
No additional airdates schedule at this time
---
upcoming episodes
---
past episodes
---
series description
If you're a kid with superpowers, you belong at Hero Elementary! It's where young heroes in training can learn how to master their less-than-perfected powers and practice day-saving action. But when their superpowers aren't enough for the job, they can always rely on an additional arsenal of powers: The Superpowers of Science! These kids may be superhuman, but it's science that makes humans truly super.
---