PROGRAM DETAILS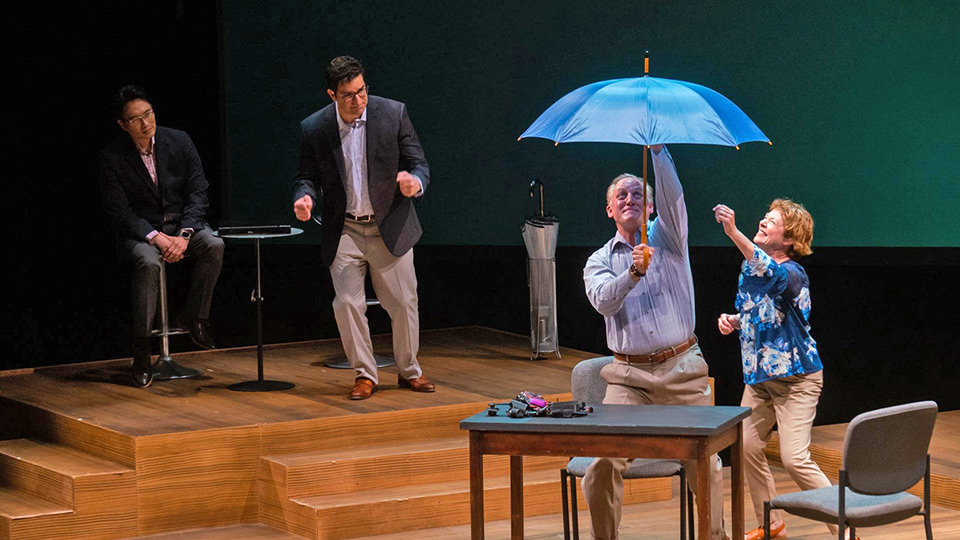 Brain Works: The Theatre of Neuroscience
Double Windsor
The Double Windsor knot is elegant, dignified, and difficult to tie under the best of circumstances – and seemingly impossible if you've suffered a stroke and lost the use of your left hand. Inspired by one of Dr. Leuthardt's patients, this story demonstrates how new therapies and emerging technologies, such as the brain-computer interface, are making second chances possible for people who have experienced stroke and other traumatic brain injuries.
program length: 27 minutes
episode #104
---
Saturday, March 19 at 8:00 am on 12.2
---
additional airdates
No additional airdates schedule at this time
---
upcoming episodes
No upcoming episodes scheduled at this time
---
past episodes
No past episode information
---
series description
BRAINWORKS: THE THEATRE OF NEUROSCIENCE explores the wonders of the human brain in four 30-minute plays based on real-life patient stories. Washington University neurosurgeons Dr. Albert Kim and Dr. Eric Leuthardt team up with a cast of professional actors to guide audiences through the general pathology, symptoms and challenges of four neurological disorders: Alzheimer's disease, epilepsy, brain tumors and stroke.
---