PROGRAM DETAILS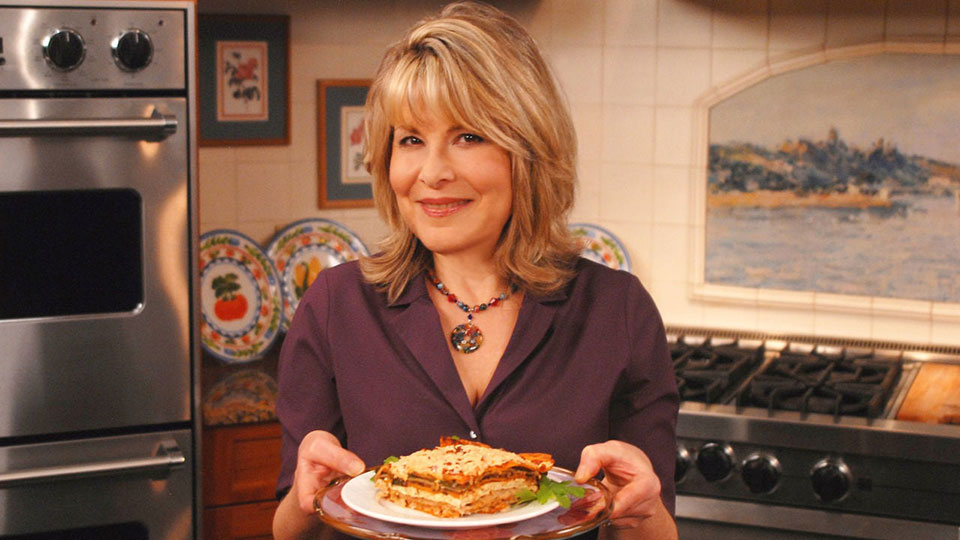 The Jazzy Vegetarian
Pasta Love
Host Laura Theodore prepares plant-based pasta recipes. Sensational Stuffed Manicotti is a delicious vegan version of a traditional Italian favorite, featuring homemade tofu ricotta. Fusilli Broccoli Bowl is a quick "cream-a-licious" pasta dish, topped with Walnut "Cream" Sauce. Spicy Peanut Soba Noodles feature flavorsome and healthful ingredients.
program length: 27 minutes
episode #608
---
Thursday, May 13 at 10:00 am on 12.2
---
additional airdates
Friday, May 14 at 4:30 am on 12.2
---
upcoming episodes
---
past episodes
---
series description
The Jazzy Vegetarian speaks to health conscious people of all ages, focusing on nutritious, delicious, and easy-to-prepare food and eco-lifestyle tips to help people live a more balanced and sustainable lifestyle. The Jazzy Vegetarian reaches out to mainstream Americans, dedicated vegans, and non-vegetarians alike who are on the path to wellness and health through earth friendly and compassionate food choices.
---