PROGRAM DETAILS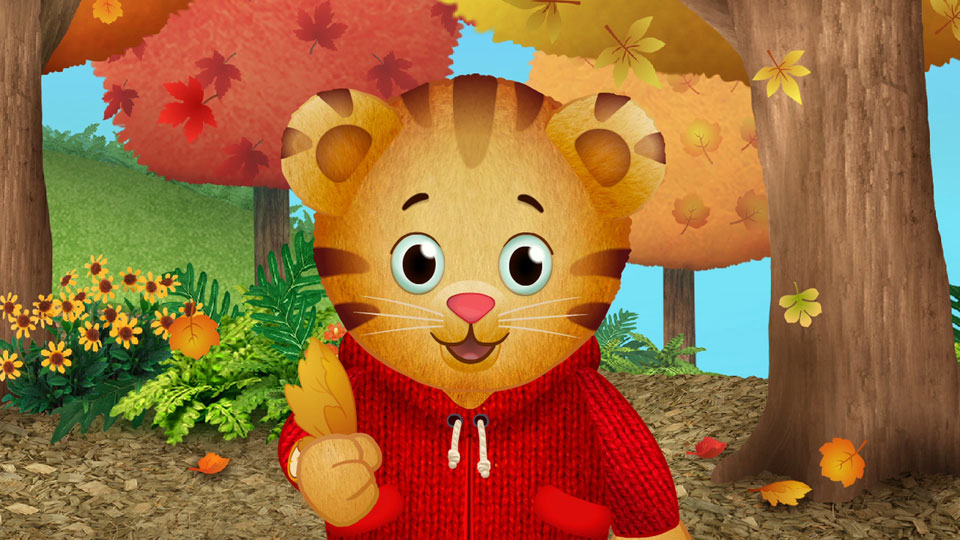 Daniel Tiger's Neighborhood
Thank You, Grandpere Tiger!/Neighborhood Thank You Day
Thank You, Grandpere Tiger! - Grandpere Tiger comes to visit, but is only in town for a short while. Daniel is sad that Grandpere can't come to the special Thank You Day celebration later that day. Daniel learns to be thankful for the time they DO have together, and is then surprised when Grandpere appears at the celebration after all! Neighborhood Thank You Day - The neighborhood celebrates Thank You Day by putting notes in the Thank You Tree. Daniel has trouble deciding what to put in his note.
...
[see more]
program length: 29 minutes
episode #114
---
Thursday, November 24 at 7:30 am on 12.1
---
additional airdates
Thursday, November 24 at 11:30 am on 12.2
Tuesday, December 27 at 7:30 am on 12.1
Tuesday, December 27 at 11:30 am on 12.2
---
upcoming episodes
---
past episodes
---
series description
"Daniel Tiger's Neighborhood" is an animated series with live-action interstitials. Fred Rogers' original Neighborhood of Make Believe is recreated in vibrant color and texture; his signature puppet Daniel Striped Tiger is transformed into a curious and playful 4-year-old joined by his friends O the Owl, Prince Wednesday, Katerina Kittycat and Miss Elaina. The series curriculum is school-readiness and social-emotional learning, and each preschool themed episode offers a musical strategy for children and parents to use together.
---