THANK-YOU TICKETS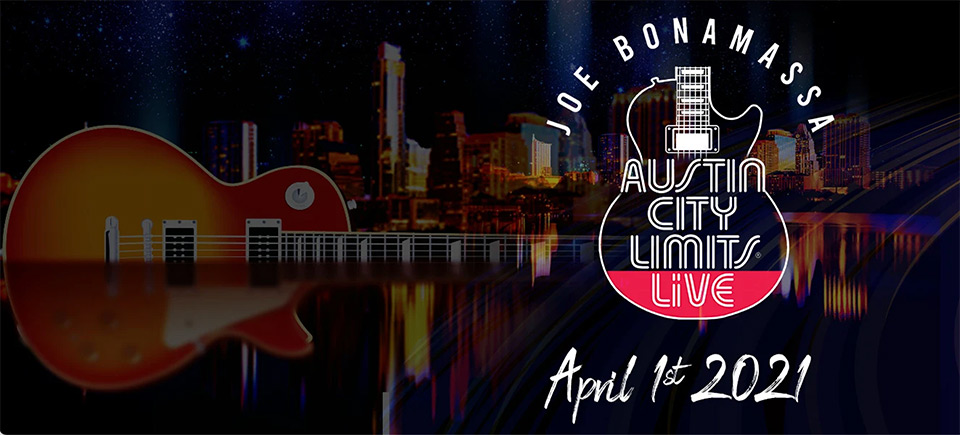 Joe Bonamassa Livestream Concert
Virtual Pay-Per-View Concert | Thursday, April 1, 2021 | 7:00 pm MST
Join Joe for a celebration of the Blues Rock POWER TRIO where he will perform some searing hits from his earliest influences as well as amazing original compositions embodying the guitar mastery that he's best known for. This specially curated set will more than delight longtime super fans as well as captivate new fans.
Even though the pandemic has abruptly halted most concerts, Joe is bringing a much-needed Livestream concert to the fans from AUSTIN CITY LIMITS LIVE on April 1st. You won't want to miss this extraordinary Blues-Rock Power Trio Livestream performance with Joe Bonamassa!
If you can't make it on April 1, the concert will be available to watch until May 2.