PROGRAM DETAILS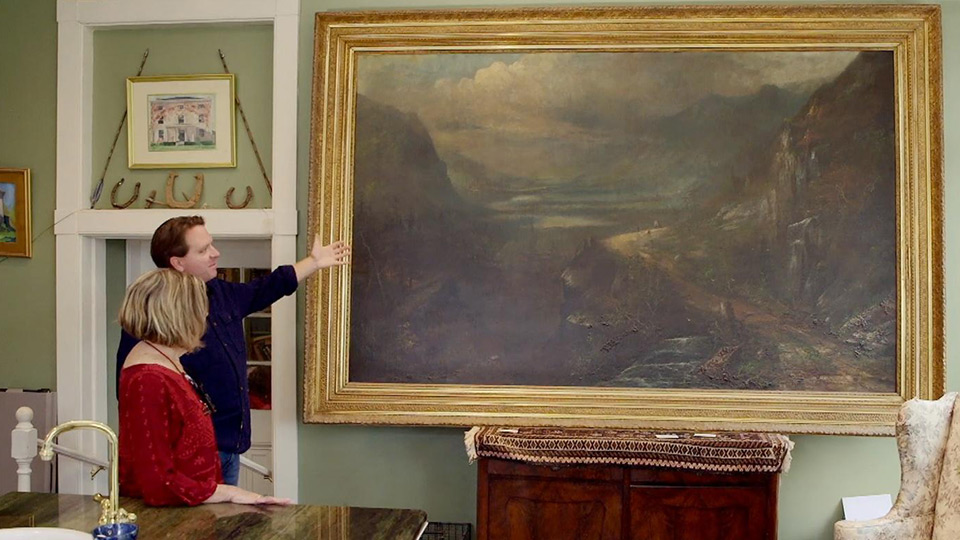 The Legacy List with Matt Paxton
Lenis Northmore / Newark, DE
Retired art historian and world traveler Lenis Northmore is downsizing from her 6,000 square foot home in Newark, DE to a smaller home in Williamsburg, VA. Lenis has a great eye and her home is filled with artwork, artifacts and mementos she has collected over the years. Matt and his team have three days to dig through her estate to find her most prized items and find a place to put them.
program length: 57 minutes
episode #102
---
Tuesday, April 13 at 8:00 pm on 12.1
---
additional airdates
Wednesday, April 14 at 1:00 am on 12.1
---
upcoming episodes
---
past episodes
---
series description
As baby boomers downsize living spaces and settle estates, THE LEGACY LIST helps aging homeowners catalog a lifetime of belongings, locating treasured heirlooms and unexpected valuables in the attic, closet, or even under the floorboards. Host Matt Paxton, a nine-season veteran of A...E's Hoarders, is joined by military memorabilia expert Avi Hopkins, fashion collectibles authority Jaime Ebanks, and Mike Kelleher, a walking encyclopedia of pop culture trinkets and antiques.
---