PROGRAM DETAILS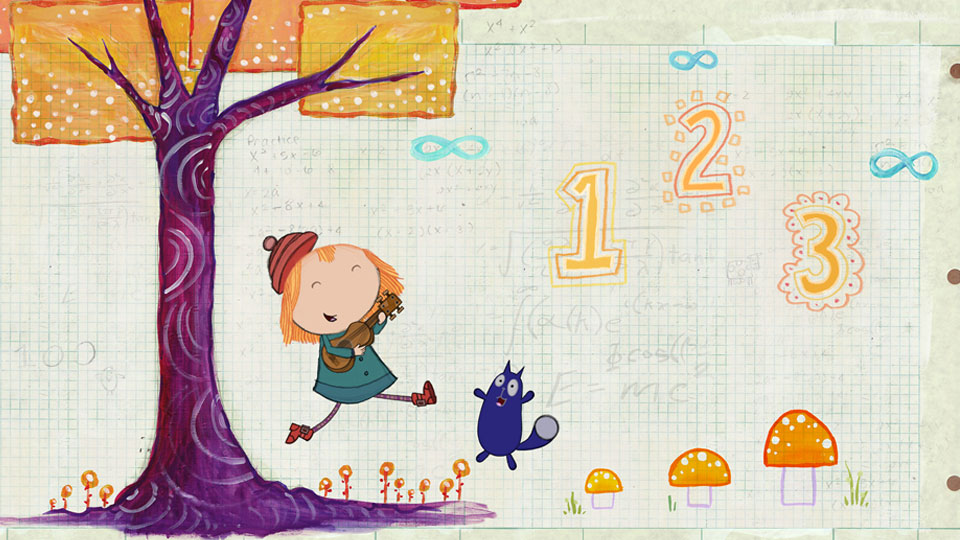 Peg + Cat
The Race Car Problem/The Big Gig Problem
The Race Car Problem - Junk Yard/Race Track Stadium. Peg and Cat rebuild their homemade race car, "Hot Buttered Lightnin'," to compete in the Talla-peg-a 20 race. Primary Content: More than, less than; Secondary Content: Solid shapes. The Big Gig Problem - The Farm. Peg and Cat need to round up the missing members of their touring band, the Electric Eleven, in time for their big gig for 100 chickens. Primary Content: Counting backwards from 11; Secondary Content: Deductive reasoning, the 20s.
program length: 29 minutes
episode #110
---
Thursday, March 26 at 9:00 am on 12.1
---
additional airdates
Thursday, March 26 at 6:00 am on 12.2
Thursday, March 26 at 12:30 pm on 12.2
---
upcoming episodes
---
past episodes
---
series description
This series is designed to engage preschool children and teach them how to solve math-based problems with Peg, a chatty and tenacious five year-old, her feline pal, Cat, and her smart, handsome, cool friend Ramone.
---