PROGRAM DETAILS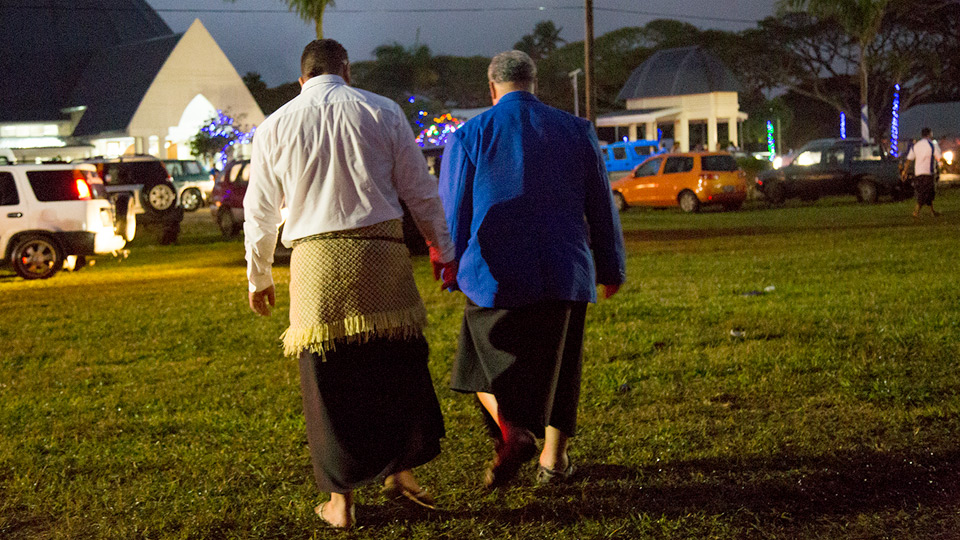 Pacific Heartbeat
For My Father's Kingdom
FOR MY FATHER'S KINGDOM follows Tongan pensioner Saia Mafile'o and his family as they are stretched to breaking point by the commitment and passion to God that has driven Saia's life. This debut feature documentary offers a rich view of how contemporary secular families deal with the rigors of devout Christian tithing, as well as a unique insight into traditional Tongan culture.
program length: 57 minutes
episode #1002
---
Sunday, May 9 at 9:00 pm on 12.1
---
additional airdates
Monday, May 10 at 2:00 am on 12.1
---
upcoming episodes
---
past episodes
---
series description
Running the gamut from enlightening documentaries to musical showcases, the anthology series PACIFIC HEARTBEAT draws viewers into the heart, mind and soul of Pacific Island culture. Episodes: "Na Mele: Jerry Santos", "Splinters", "Road to the Globe" and "Na Loea: The Masters."
---