PROGRAM DETAILS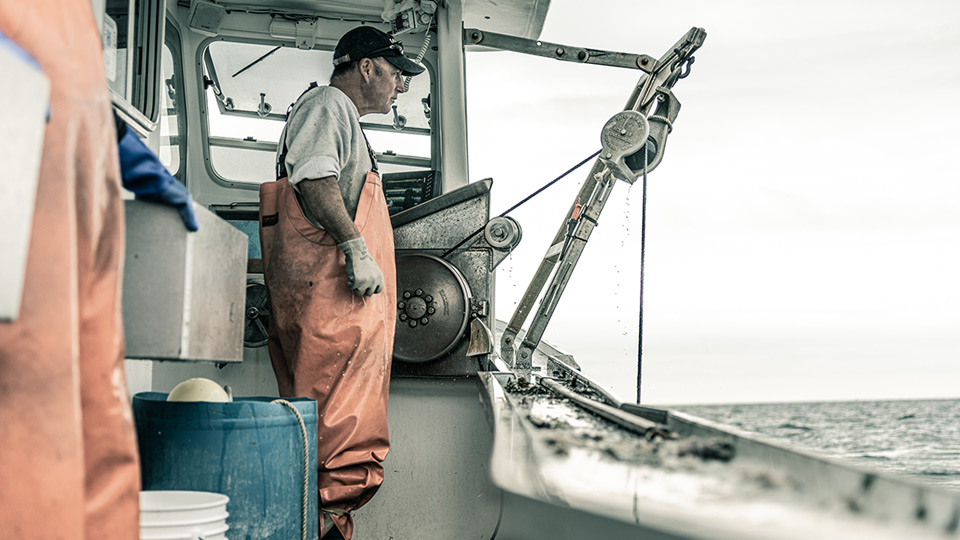 Connected: A Search for Unity
The Sea
Port Clyde, Maine. Despite being difficult and often thankless work, for over a century the residents of this idyllic fishing village have followed their ancestors footsteps, and answered the mysterious call of the sea. Fishing these waters is their first passion and love, but there are many pitfalls and challenges. Yet once again, their struggles become the soil in which wisdom grows, and we again witness the triumph of the human spirit.
program length: 57 minutes
episode #105
---
Wednesday, April 14 at 9:00 pm on 12.1
---
additional airdates
Thursday, April 15 at 2:00 am on 12.1
---
upcoming episodes
---
past episodes
---
series description
CONNECTED: A SEARCH FOR UNITY is an intriguing new limited series with Monty Moran, former CEO of Chipotle Mexican Grill. Moran travels to six communities to find people with unique and often unheard perspectives on life, culture, the environment, politics, immigration and social media. In each episode, CONNECTED looks at the world through a different lens, and explores a novel vision for the country - one where a culture of empathy and understanding can grow and flourish, even in an era where discord is promoted.
---