PROGRAM DETAILS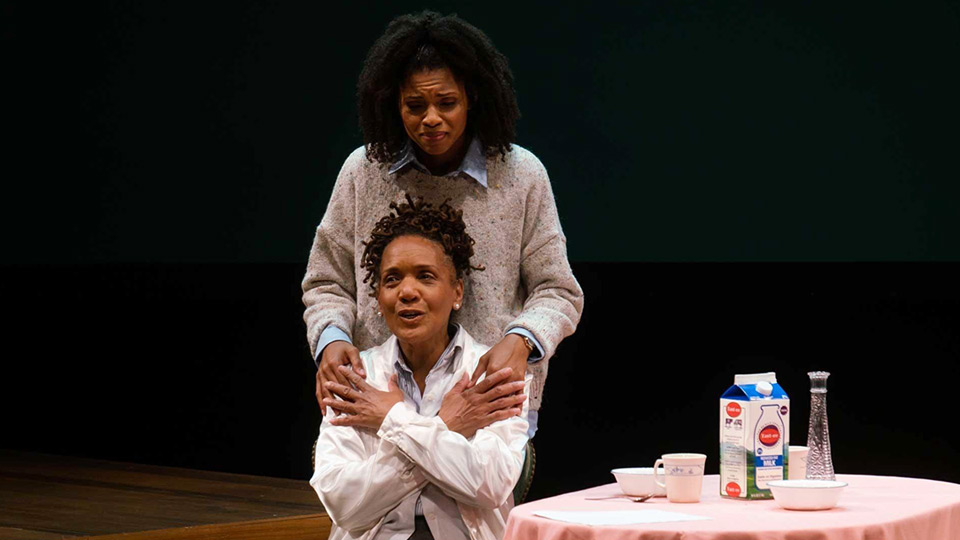 BRAINWORKS: The Theatre of Neuroscience
Rinse & Repeat
As a retired judge experiences the stages of Alzheimer's, her granddaughter struggles to balance the demands of college with her role as caregiver. Drs. Kim and Leuthardt discuss the science behind the disease, the emerging optimism about a future cure, and the ways in which loved ones can still build meaningful connections despite difficult circumstances.
program length: 27 minutes
episode #101
---
Saturday, February 19 at 8:00 am on 12.2
---
additional airdates
No additional airdates schedule at this time
---
upcoming episodes
---
past episodes
No past episode information
---
series description
BRAINWORKS: THE THEATRE OF NEUROSCIENCE explores the wonders of the human brain in four 30-minute plays based on real-life patient stories. Washington University neurosurgeons Dr. Albert Kim and Dr. Eric Leuthardt team up with a cast of professional actors to guide audiences through the general pathology, symptoms and challenges of four neurological disorders: Alzheimer's disease, epilepsy, brain tumors and stroke.
---