PROGRAM DETAILS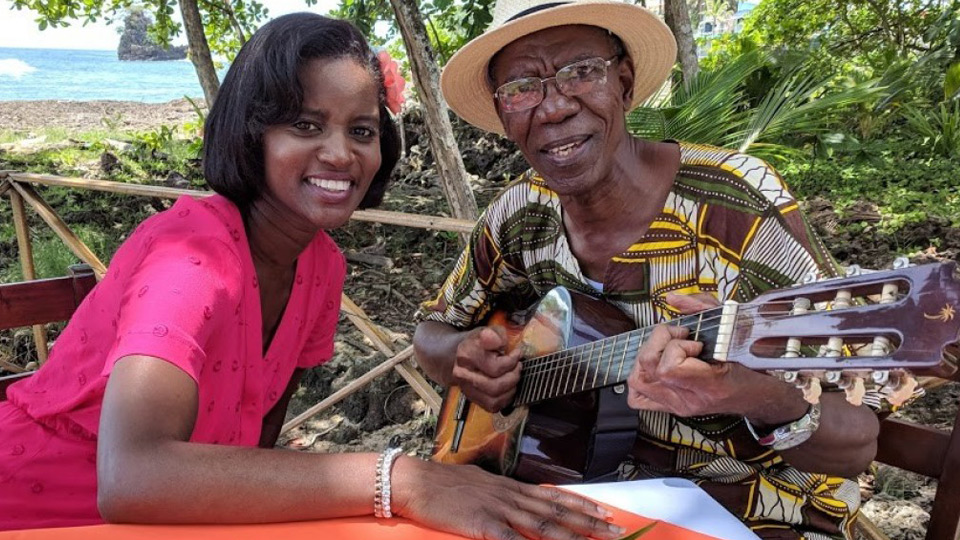 Afro-Latino Travels with Kim Haas
Limon, Costa Rica
We travel to Limon, Costa Rica, on the Caribbean coast. This sun drenched coastal city is steeped in African Diasporic history including a legacy by Pan Africanist Marcus Garvey. We also learn about the role thousands of Jamaicans, Afro-Costa Ricans and other Caribbean islanders played in the construction of the country's railroad more than a century ago. While on the Caribbean coast, one of the most beloved restauranteurs teaches us how to cook rondon, the Jamaican inspired seafood stew.
program length: 26 minutes
episode #102
---
Sunday, July 25 at 4:00 pm on 12.2
---
additional airdates
No additional airdates schedule at this time
---
upcoming episodes
No upcoming episodes scheduled at this time
---
past episodes
No past episode information
---
series description
AFRO-LATINO TRAVELS with Kim Haas is a groundbreaking travelogue that captures the heart and soul of Afro-Latino culture. Each 30-minute episode celebrates the dynamic richness and diversity of people of African descent throughout the Caribbean, Central and South America. Beginning in Costa Rica, Fusion introduces audiences to the Afro-Costa Ricans who are leaving an indelible impact on Latin American culture.
---