As an early childhood music educator (and now a parent), I do not want to listen to the songs I teach. "Down by the Bay"? "Old McDonald"? "Ram Sam Sam"? I do it all. They are so much fun to play with young humans – moving our bodies, singing call-and-response, playing lots of percussion instruments. But that doesn't mean I want to listen to them in the car or at home. Don't get me wrong, I love Raffi. I teach his songs in the classes I lead at Sloan's Lake Park. I even have one of his albums on vinyl. But frankly, I don't want to listen to "Shake Your Sillies Out" on regular rotation.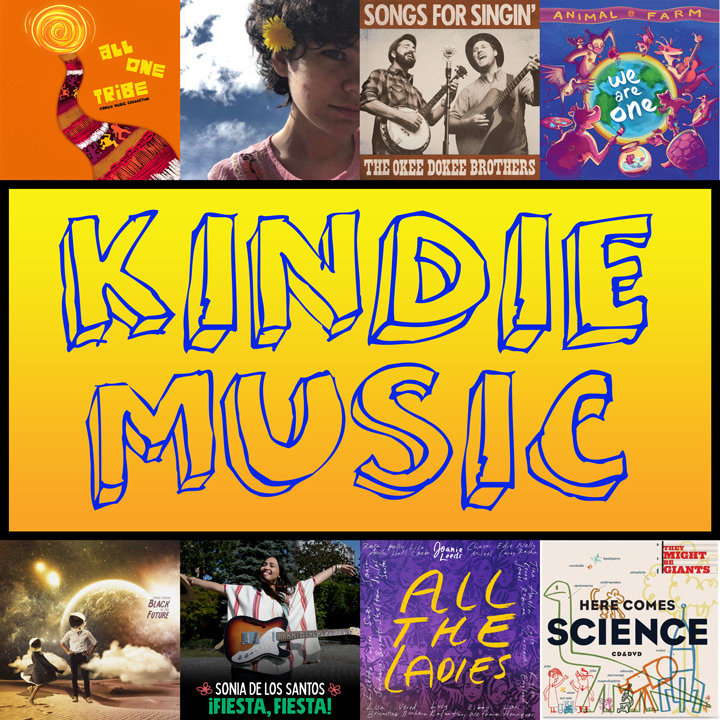 While my 10-month-old daughter is exposed to a range of artists (most recently she's reacted positively to Nnamdï, Regina Spektor, and Mitski) I recognize that a lot of contemporary mainstream music isn't developmentally appropriate for younger kids. So, what do we do as parents or caretakers or teachers when the children in our lives want to listen to "Baby Shark" for the fourteenth time today and they can't get down with our Daily Mix? Let me introduce you to Kindie music – indie music for kids. Kindie artists span genres from Folk to Rock to Hip Hop to Cumbia to Country to Reggae to Pop to Jazz and more. What unifies this diverse and growing community of artists is that their songs are written for children AND their grownups. They engage families through thoughtful music and developmentally relevant thematic content.
I made a Kindie Music playlist of 25 songs to introduce the PBS12 community to this emerging community of artists. It includes songs by multiple Grammy winners for the Children's Music Category, including Joanie Leeds, Lucy Kalantari, Secret Agent 23 Skidoo, and The Okee Dokee Brothers. Songs by Ms. Niki and Shine & The Moonbeams come from 2021's All One Tribe, a compilation album that celebrates the contributions of Black artists to the world of family and children's music. The song "Lavar Burton" by breakout Kindie star (and Durham, NC city councilperson) Pierce Freelon comes off his 2021 Afro-futurist album Black to The Future. There are also several songs by bilingual artists like Sonia De Los Santos, Flor Bromley, and Nathalia. Our PBS12 Kindie Music playlist even includes artists from New Zealand (Music with Michael) and Canada (The Oot n' Oots). And what would a local PBS playlist be without some Colorado artists (Dr. Noize and my band Animal Farm)?
This playlist is by no means comprehensive or definitive. There are so many amazing family music artists I couldn't fit on this 25-song mix. But, have no fear! I'll be back soon with more playlists for kids and their grownups. Until then, stay healthy, stay happy, and stay hydrated!