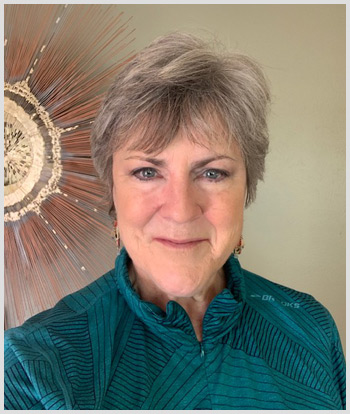 KIM JOHNSON
President & General Manager
---
what Kim does at the station
With the support of an amazing staff, I uphold the mission of PBS12 by aligning our vision to best serve the current interests and needs of our Colorado broadcast and our international online communities. Guiding station operations to the navigation of our futures planning, I help connect PBS12 to the organizations and individuals that embrace the diverse experiences and perspectives that define the dynamic culture and changing drumbeat of our communities.
---
contact Kim
You can contact Kim online, or call her at 303.991.5036.
---
about Kim
I am a Colorado native with no excuse as to why I'm still uncertain about what Colorado's weather will bring next. I'm a graduate of Jeffco Public Schools and of Colorado State University, and am passionate about education and life-long learning. I have seven great kids in my life and two of the most adorable rescue dogs that the world has ever seen.
---
what Kim does when she's not at PBS12
I work with glass (glass fusion, stained glass, blew glass until I blew a disc), do weekend getaways with friends and family, practice Taoist Tai Chi, putter in the garden, listen to the music of new artists, enjoy time with friends and family, and am on a quest to find the perfect martini.
---
Kim's life ironies:
I read natural science magazines yet I watch thriller movies
I seek complex class work but never turn town a napkin folding class or one that teaches how to make animal shapes from bath towels.
I love taking in beautiful scenery but I have trouble sitting for more than 20 minutes
I see no conflict in ordering movie-theater popcorn and a diet Coke
I love to learn everything about other people's professions, but there's no place I'd rather work than PBS12!
---